Divorce Solicitors in Sussex
As Divorce Solicitors in Sussex at Lincolns Family Law we understand that if you are contemplating divorce or separation, it will be an anxious time for all concerned, and there will be many questions that you need answers to.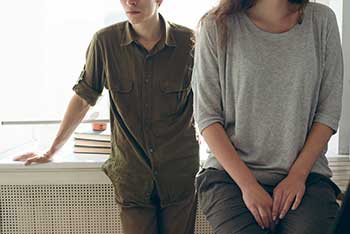 No fault divorce – the only  ground for divorce is that your marriage or civil partnership has broken down irretrievably. There is no longer any need to prove separation, desertion, adultery or unreasonable behaviour and all married couples can now divorce without assigning blame to each other– in order words a "no fault divorce".
You can either make an application for divorce by yourself or if in agreement with your spouse, you could make a joint application for divorce.
Acting for you in divorce proceedings: If you are thinking about getting divorced, we can advise you about the legal implications for you and your family. If you decide to go ahead we can draft your divorce application and submit it to the court on your behalf.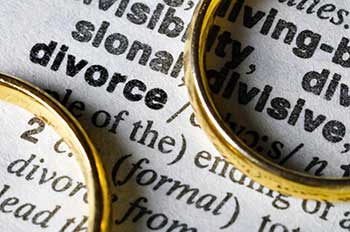 Throughout the divorce process, you will be known as the "Applicant" (or Applicant 1 or 2 if making a joint application) and your spouse will be referred to as the "Respondent". When appropriate, we will correspond with your spouse or his/her solicitors on your behalf and we will represent you throughout your divorce from start to finish, dealing with any complications that arise along on the way.
In addition to your divorce, we can also take on those legal aspects that often arise, such as negotiations about the division of family property and your ongoing arrangements in relation to your children.
Dissolution of your civil partnership – the procedure, costs and legal implications are almost identical to divorce proceedings.
Fixed fees are available for your divorce or dissolution, so you know from the outset what your costs will be.
Your children: If you cannot agree arrangements for your children, we can advise you in relation to the best way forward and we will try to amicably resolve your differences with the other parent. We can also refer you to a mediator so you can try and negotiate a solution with the help of a qualified mediator in a timely and cost effective way. We can also represent you in Court Proceedings if you cannot come to an agreement with the other parent.
Separation agreements – A divorce separation agreement is a legal agreement made between couples who are contemplating separation in the near future, or have already separated. Most couples entering into a separation agreement will be married or in a civil partnership and if you are thinking about a separation agreement you have probably decided that you want to end your relationship. The agreement usually sets out the financial arrangements during the period of separation and some agreements also set out how the couple's finances should be after a subsequent divorce or dissolution. Agreements about access and custody of your children can also be recorded. Your separation agreement will not need to be approved by the Court.
Entering into a separation agreement will not end your marriage. If you wish to divorce, either you or your spouse will need to start divorce proceedings.
If you are cohabiting you can also benefit from entering into a separation agreement.
Post nuptial agreements – You may wish to consider a post nuptial agreement if you are married and you want an agreement that sets out how you want your property to be divided if you later separate or divorce. The difference is that whereas a separation agreement would be used if separation was imminent, if you enter into a post-nuptial agreement you would not usually wish or expect to separate in the near future. In fact, your post-nuptial agreements could record that you wish your marriage to continue. By contrast, a separation agreement is usually drafted when your relationship has broken down.
Court proceedings – Should agreement not be possible, we can also represent you in court proceedings concerning any aspect of family law that is relevant to your situation.
Divorce & Separation Advice from Our Blog
Call us for a fixed fee meeting
or for a free initial enquiry
Authorised and regulated by the Solicitors Regulation Authority under SRA number 564643