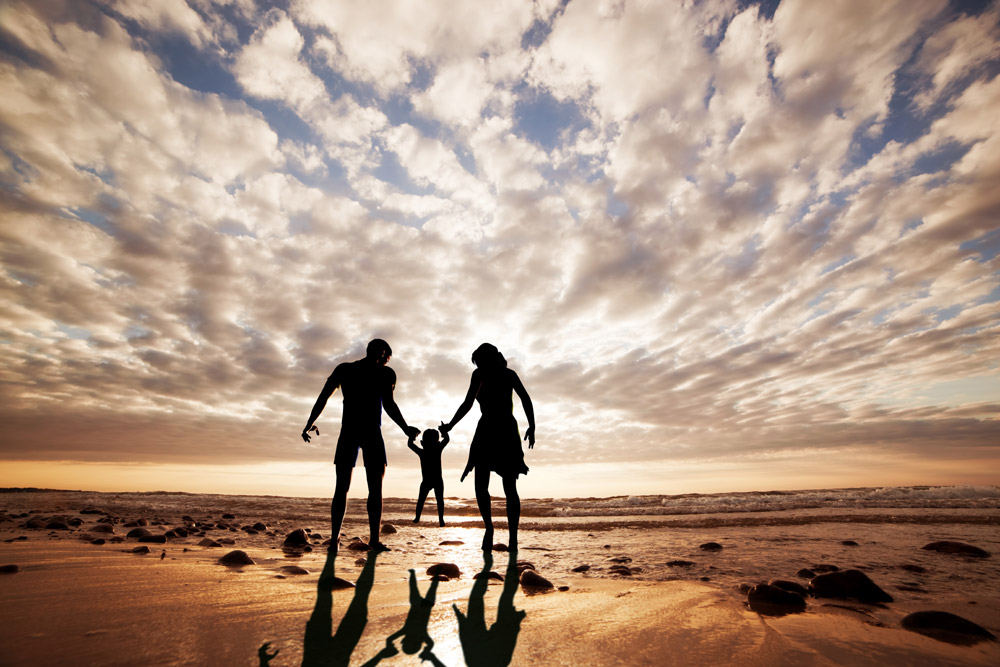 Parental Responsibility is defined in the Children Act 1989 as "all the rights, duties, powers, responsibilities and authority that a parent of a child has in relation to the child and his property by law".
It enables a person with Parental Responsibility to take decisions about the child's property and welfare (including but not limited to religious upbringing, accommodation, education and medical treatment). It does not normally allow a non-resident parent with parental responsibility to take decisions about the smaller day to day things that a child may do.
A Father without parental responsibility does not have the right to be consulted and strictly speaking there is no need for his agreement before a decision in relation to the child is taken because they have none of the rights and responsibilities of parental responsibility. However, they can still apply for some court orders in relation to their children and if you don't have parental responsibility that does not mean that you are exempt from paying child maintenance if you are the biological father of the child. You will still have to pay child maintenance.
Who has parental responsibility?
The mother  always has parental responsibility for her children.
The biological father will have parental responsibility only if he is named on the birth certificate of the child – with the mothers consent.
The father can acquire parental responsibility if he is married to the mother when his child is born, or he subsequently marries the mother.
What is a parental responsibility agreement?
With the consent of the mother, a father without parental responsibility  can enter into a parental responsibility agreement, using a standard form which is filed at the Central Family Court in London.
Can I apply to the court for an order granting Parental Responsibility?
Yes, if you re the father if the child you can apply to the court for a parental responsibility order.
If you applied for a child arrangement order (live with), which many people call a residence or custody order then when the court makes an order naming the father as the parent with which the child lives then it will automatically make a parental responsibility order in his favour but this will only be in force while there is a child arrangements order.
If you are not the biological father but you adopt the child or become a Guardian for the child you will be granted parental responsibility.
What about Step Parents?
If a step parent is married to or is the civil partner of a parent of a child who has parental responsibility he can acquire parental responsibility by entering into a parental responsibility agreement with that  parent if only that parent has parental responsibility or both parents if both have parental responsibility.
If agreement is not possible then an application for a court order giving him parental responsibility can be made.
What decisions can I take by myself without consulting the other parent with parental responsibility?
The following are examples of the decisions you can make on a day to day basis, as long as you have parental responsibility:
How the child spends their time.
Routine discipline.
Personal care for the child eg.washing, dressing and feeding.
Control of the child's personal possessions.
Making and attending routine medical check-ups (for example, dental and opticians appointments).
Continuing your child's prescribed medicine
What decisions should I make in consultation with the other parent who has parental responsibility?
The court expects that "where two parents share parental responsibility, it will be the duty of one parent to ensure that the rights of the other parent are respected, and vice versa, for the benefit of the child".
There isn't much guidance in the law about when you can act independently and when you need to consult the other patent, but the following are examples of some of the things you should consult the other parent before coming to a final decision:
Selection of your children's school,
Contact (otherwise known as access) with your children during school holidays.
Non routine medical treatment
Stopping prescribed medication for your child
Going abroad with your children whilst they are under 16 (consent of the other parent is needed if this is for longer than a month)
What if I disagree with the other parent about something?
As more than one person can have parental responsibility for a child there can be conflict between parents.  Most often disputes will be about your child's religion, living arrangements, medical treatment, education, holidays abroad or permanent relocation with a child abroad  (for which you will need the permission of everyone with parental responsibility or a court order, or you will be breaking the law). If you can't agree with the other parent then the decision can be reviewed by the court when you make an application for a Specific Issue Order – or a Prohibited Steps Order if you wish to stop something occurring.
How can you help?
If there is an issue that you cannot agree with the other parent or if you feel you are not being included or consulted in the most important decisions in your children's lives then do not hesitate to contact Lincolns Family Law. We can negotiate on your behalf and where agreement is sadly not possible we can initiate court proceedings for the children's law orders that you and your children need. Usually you will have little time to waste so you can get the ball rolling  by contacting us for no obligation free enquiry if you just require a short chat, or alternatively you can call to arrange a fixed fee initial consultation, which will not be time limited, so you will have enough time to discuss your situation with us in detail.